welcome back blogger! i can't really live with you..
please restore back my precious comments too..
i actually planning to do blogshop review sometimes ago..but i scare i can't manage but since im now available so i dig out every single thing i plan and wish to do
ill have several collaboration with a few blogshop coming soon..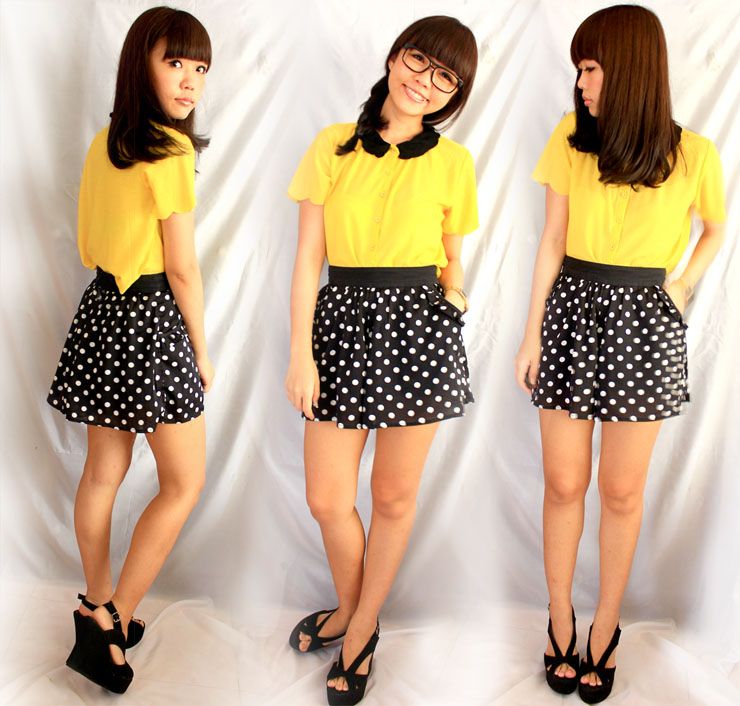 as you know im crazy with bright color right now and this top come into my wardrobe just in time
wearing it with udc polka dot skort and platform heel..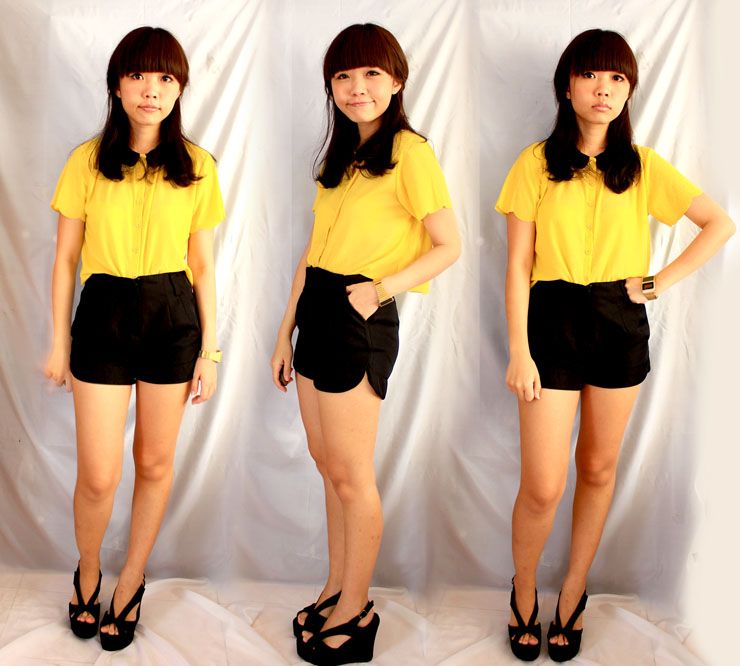 still play safe on color everyone can accept with this kinda look, no?
pair it with high waist short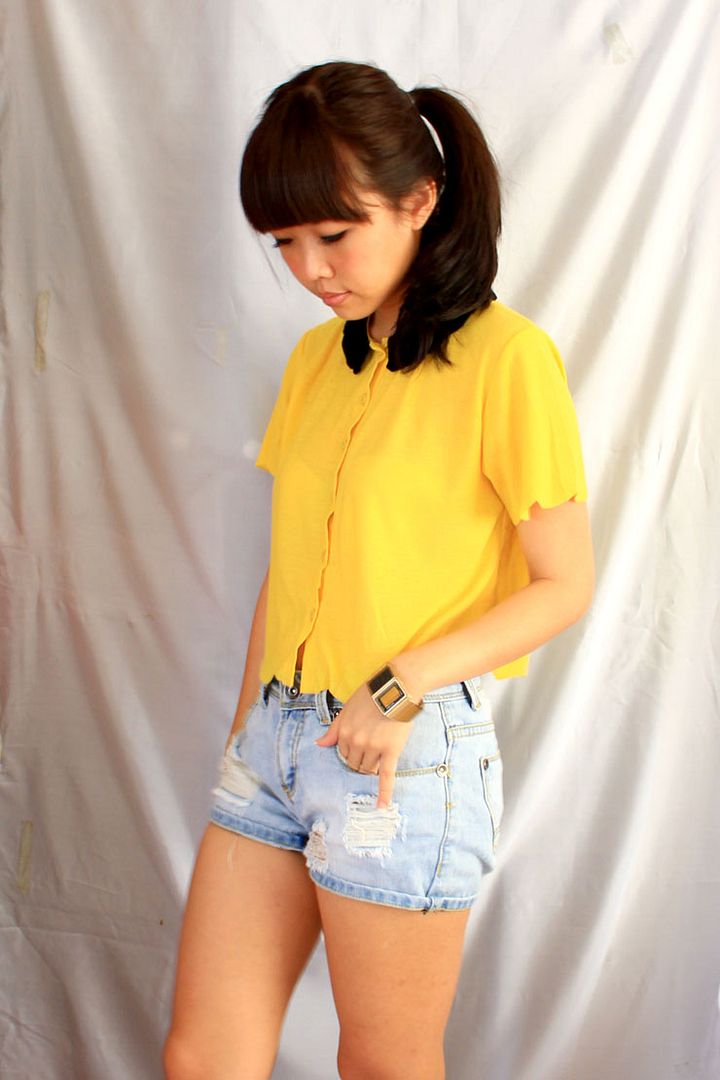 and also ripped denim short for casual look for simple dinner/lunch with family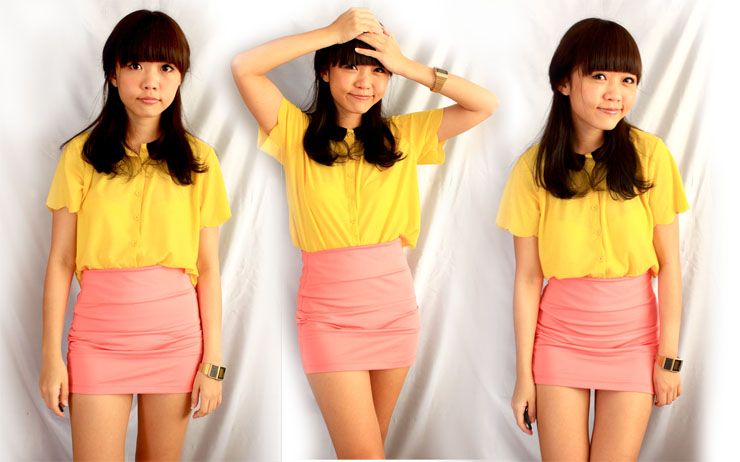 bold with colors.. i think yellow and coral is kinda matchy, agree?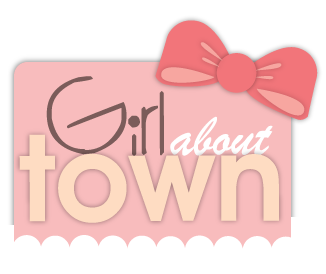 Girl About Town
visit them for this scallop trim top!
you might notice i helped them to create a new layout, and branding logo...
i'm quite happy with the outcome..hope you too ya
Enjoy your shopping~
++++++++++++++++++++++++
oh ya did you notice my new hair color..
what you see in the pictures actually are lighter because of flash and color editing
the real color is like really black! almost 100% black! even my own natural hair is not as black as that..i have natural dark brown hair..
i've been keeping my hair in brown, lighter brown, ash brown, hazel brown all kinda brown for this 4 years.. i still cannot accept this kinda black hair i have now every time i look into the mirror..
attached some meaningless outfit pictures so you view my hair better..haha
(white crop top: online, full skirt with crochet trim:chatuchak)
see the end.. oh-so-black cannot tahan
the reason why is because my hair is too dry and frizzy it look worse with lighter color..
so my hair stylist advice me to have darker shade and take this period of time to take care of my hair before i can dye for lighter shade next round...
so i took the advice..and its true with darker color my hair look less frizzy and much easy to maintain
(Flora Top: online, pleated side dusty pink short:Taiwan)
but the cons are i look like typical school girl, and my face look rounder and my skin look even darker! which is no good.. i actually have the urge to dye it lighter myself..
but every time the boyfriend's face will appear telling me by the time he marry me ill be a botak bride (he threaten me you see.haha)result of too much of hair dye as i've dropping unusual amount of hair for last 2 month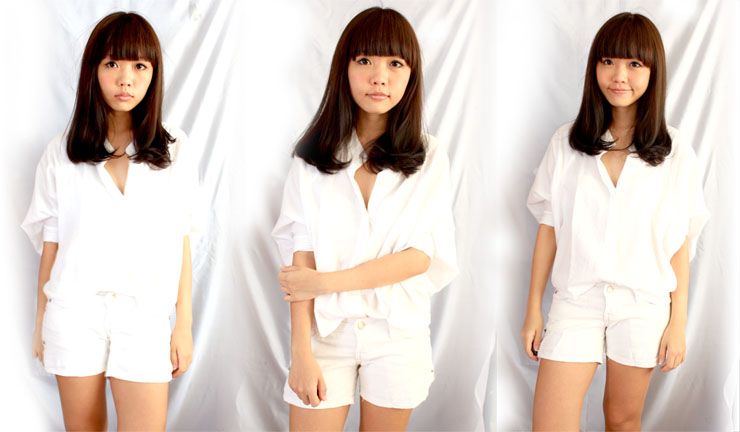 (White Top: bluberry,bansar/ random white short:sunway pyramid)
so i better be good girl forget all my desire of dyeing it again to protect my kersian hair
take care your hair my dear.. dun be like me!hahha sound like drug ad or something
Hello Weekend~