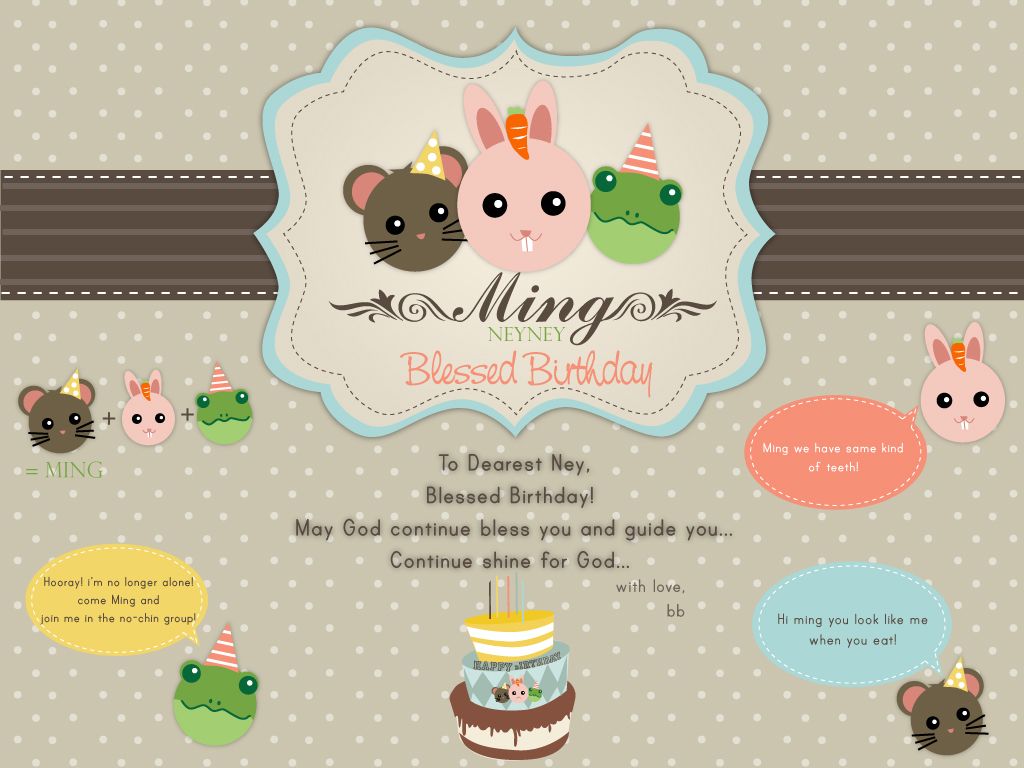 Blessed Birthday my sweetie boyfriend!
i always laugh at you.. when you're eating/ munching something in your mouth ill say you look like a mouse, when i look at ur side profile i'll complain why you don't have chin! and i see you teeth i'll say i don't my kids have ur kinda front teeth! although i complain a lot, i love who you are, your personality, your everything!
Thanks for bringing lotsa laughter, joy, fun, sad, tears and many many more into my life!
let's continue hold our hand tight follow God's path and honor God with our relationship..
love you so much~
i love you~ muacks