Time to pick a winner, everyone is equally awesome!!!

to make this fair, gotta use this random number generator to generate out the lucky one!!
everyone is given a number accordingly as below..
1. Carol / 2. Janice/ 3. mei ping/ 4. Blur Pei /5.Amelia/ 6.Sha-ron/ 7.Ryokobunny/ 8.sherlyn /9. Ping Ping /10.Mint/ 11.Shatirah/ 12.MinYen/ 13.Cuiℱanℊ / 14. Ashley/ 15.Weiwen / 16.m@y-in /17.Boe /18.Syndy /19. Angel
Winner:
Congrats to Shatirah from Dstation
!!
Thanks for all the feedback!! i read every single one and put it in mind!!!
i'll try my best to improve and blog more...
for those who was not picked dun sad k! i promise if i will do more handmade stuff in future for giveaway section! if you really interest to get it email kim0921@gmail.com for make to order, thanks!
tadaa.. girly girly tea session with cutie boe at full house
at first kinda phobia of this place..because this the place my ex-company have shooting
dun like the place and the food but i have admit is a great place for photoshooting lar..
since our plan A cafe close down so last min we choose full house
and because of this cute girl i dun care where we gonna meet! haha
thanks for her bf who took all the photo for us so sad i did brought my dslr along but not the memory card! *punch self*
enjoy talking with her!! must meet more k..:)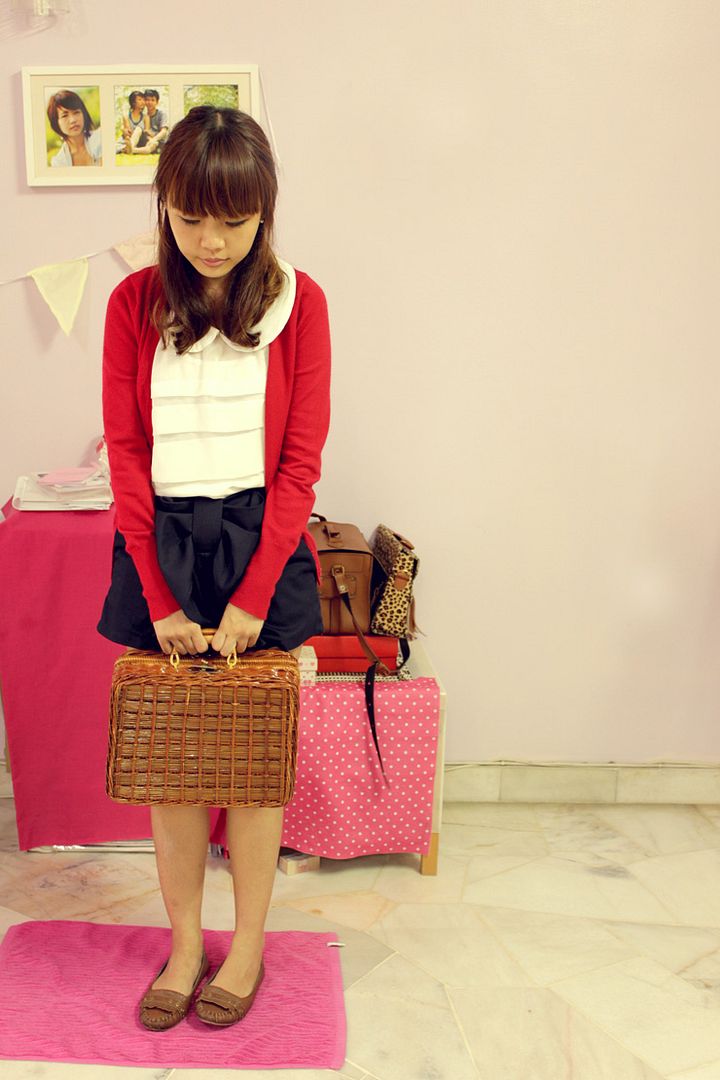 wearing: cardi: cotton on, peterpan collar sheer top:
Ugly Duckling
, bow front short: online, straw briefcase & moccasin flat : JB
new place at home for outfit photo! *happy*